5 Fun, Fit, and Frugal Hobbies to Consider When You Need Something New
Approaching retirement begs the question, "Now What?" Prior to retiring you hopefully planned for longevity with investments, long-term care insurance and powers-of-attorney.
3 Min Read
April 29th, 2019
Sometimes we all need to try something new to shake things up. A hobby is the perfect opportunity to expand your horizons and open your mind. But many people, paralyzed by indecision, don't realize the number of potential hobbies that can help them stay fit -- mentally and/or physically -- and that won't break the bank. Here are some suggestions you can try, no matter your age, skill level, or economic status.
Learn a New Instrument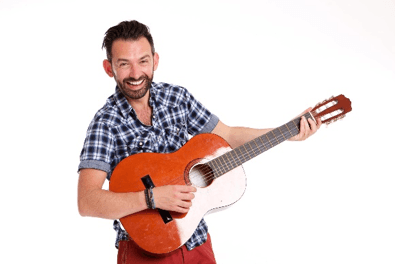 You've always wanted to be able to play an instrument, right? Most of us do. If you commit to learning one as a hobby, you can devote a few hours a week and see incredible results. Beyond being impressive at parties, the benefits of playing music are multifold. The good news is that once you have the instrument (which you can rent or borrow if money is a consideration), the hobby is completely free, as there are dozens of free music courses available online.
Golf
There's a myth out there that golf is expensive, and this seems to be a barrier for many people who otherwise would love to get into the game. Fact: local, public courses can have greens fees as low as $10 (if you walk instead of ride a cart). And a new set of clubs doesn't have to cost a fortune either. You can keep costs down by using a Dicks Sporting Goods coupon, or look online for a used set of clubs. The great thing about golf is that it's physically and mentally stimulating, gets you outdoors, and can be played by alone on your own schedule or with friends!
Blog
Though social media may be king right now, blogging has endured as a popular form of online expression for decades. Anyone can blog, and there are dozens of ways to do it for free. It doesn't matter if your blog is popular or if you simply do it for the personal catharsis -- writing about things you care about is a great way to spend your time. And blogging begets more blogging -- that's the great thing about it. You may start blogging about a random topic, but soon develop a hobby-specific blog. Yes, you can blog about one of your other hobbies (maybe learning to play the saxophone, for instance).
Learn to Cook
Maybe you can boil water and make spaghetti. Maybe you make a mean grilled cheese. But in order to truly reap the benefits of cooking, treat it as a real hobby and focus on honing your skill and creativity. YouTube is a great place to begin learning the cooking craft, and good beginner cookbook can cost less than $20 (don't forget to shop sales!). Not only is it delicious, but cooking is a hobby you can share with a group of friends or family, or enjoy just as much by yourself.
Geocaching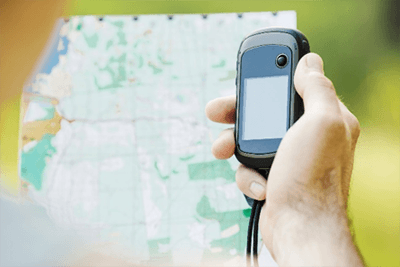 Scavenger hunts are always fun, right? What if you could participate in various search missions, united by a local or global community? Geocaching could be for you. Dubbed a "high-tech treasure hunt" by REI, Geocaching involves finding hidden treasures or "caches" using GPS technology. Geocaching is fun, free, and can be done alone -- but it's even more fun when done with a group. Search online for local geocaching groups and specific local geocaching trails.
Hobbies keep our minds and bodies sharp, keep us social, boost our self-esteem and keep us engaged. If you ever feel like you aren't doing enough with your time, think about picking up a fun and frugal hobby. You just might be opening a new and exciting chapter in your life.
Julie Morris is a life and career coach who strives to help others live the best lives that they can. She spent years in an unfulfilling career in finance before deciding to help people in other ways. She's living this passion by the use of her site: http://juliemorris.org/
Photo by Court Prather on Unsplash
About the Author

Julie Morris is a life and career coach who strives to help others live the best lives that they can. She spent years in an unfulfilling career in finance before deciding to help people in other ways.

Julie Morris

Contributor since April 29th, 2019
Planning for a successful future retirement is essential for both your fmaily and your finances. You want to be active during your retirement but longevity creates challenges. One of them is the higher risk of needing long-term care services.
There are several types of policies available. However, seek the assistance of a competent Long-Term Care specialist. They will assist you in designing a plan which best fits your needs and concerns and then shop for the best policy at the best value. Click here to find a specialist.
Meanwhile, look at the LTC News Map and find your state. You will discover the current and future cost of long-term care services with the LTC NEWS cost of care calculator. You will also find the availability of partnership plans and tax incentives that may be available in your state. Click here for the LTC News Map.