Florida Long-Term Care
Explore and learn information about long-term care and insurance for Florida residents.
Florida Cost of Care Calculator
View the costs of Long-Term Care in your area. Use the slider below to view future costs of care services with inflation.
Florida Median
Long-Term Care
2021
2036(+15 Years)
2021
2036(+15 Years)
Homemaker Services
$3,918
$6,476(+$32,063)
$4,026
$6,654(+$32,947)
Home Health Aide
$4,026
$6,654(+$32,947)
$4,517
$7,466(+$36,965)
Adult Day Care
$1,506
$2,490(+$12,328)
$1,618
$2,674(+$13,241)
Assisted Living Facility
$3,605
$5,959(+$29,502)
$4,120
$6,810(+$33,717)
Semi-Private Room
$8,396
$13,878(+$68,712)
$8,553
$14,137(+$69,994)
Private Room
$9,336
$15,431(+$76,404)
$9,148
$15,120(+$74,865)
MonthYear
Care Facilities in Florida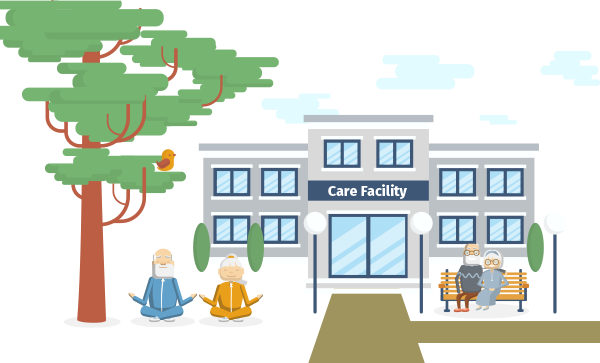 Be the First to Sponsor This Page!
Are you or someone you know manage a care facility in Florida?
Make this area yours! Display an image, brief description, and your contact details of your care facility including a website link.
Affordable Pricing
SEO Friendly Link
Backlink Discount
Visible Contact Details
Make this area yours! Display an image, brief description, and your contact details of your care facility including a website link.
Affordable Pricing
SEO Friendly Link
Backlink Discount
Visible Contact Details
Federal Partnership Program
Florida participates in the federal/state Long-Term Care Partnership Program authorized by the Deficit Reduction Act (DRA). Florida's Long-Term Care Partnership Program is a partnership program between Medicaid and private long-term care insurers designed to encourage individuals to purchase private long-term care insurance. Long-Term Care Partnership policies must be tax-qualified (a portion of premiums paid may be claimed as a tax deduction) under federal law; provide policyholders with inflation protection; and most importantly, provide dollar-for-dollar asset protection in the event the policyholder needs to apply for long-term care Medicaid assistance. For every dollar that a partnership policy pays out in benefits, a dollar of assets can be protected from Medicaid spend-down requirements.
The intent of the plan is to encourage people to make better plans for their future long-term care needs. A plan must meet state and federal requirements to be considered a partnership plan.
Policy Example
For example, if your partnership policy pays $300,000 in benefits the state will disregard an equal amount in the spend-down requirement for Medicaid. This would allow you to qualify for Medicaid long-term care benefits while retaining more of your assets than what Medicaid would typically allow. The state will not attempt to recover any money from the estate equal to the amount of benefits protected under your partnership long-term care policy.
Reciprocity
Most states have reciprocity with other states' long-term-care partnership programs including Florida. This means if you move from or to Florida your partnership asset protection follows you as well.
Medicaid
Long-Term Care Medicaid spend down is $2,000. A spouse's minimum asset allowance is $130,380. Your spouse's minimum monthly income allowance is $2,155. * The home equity limit is $603,000.
For more information about the Medicaid program visit www.medicaid.gov
Rate Stability Rules
In addition, Florida consumers enjoy additional peace-of-mind as the state has adopted Long-Term Care Insurance Rate Stability Rules. These rules, developed the National Association of Insurance Commissioners, makes it much harder for an insurance company to get an approved rate increase.
Products Approved in Florida
A variety of products are approved in Florida for Long-Term Care planning. These include traditional plans including partnership certified policies and asset-based "hybrid" plans.
Tax Incentives
There are no current state tax incentives available as there is no state income tax; federal tax incentives do apply.
Reverse Mortgages in Florida
Reverse mortgages are available in Florida. A reverse mortgage is a type of home equity loan where the borrower does not have to make payments.
This type of mortgage can increase monthly income, eliminate mortgage payments, and even fund Long-Term Care Insurance. However, there are many rules in Florida on these products, and you should seek the help of a qualified and licensed mortgage broker.
Several qualifications must be met before anyone can be approved for a Reverse Mortgage in Florida. For a single individual, they must be at least age 62 or older. For a married couple, at least one spouse needs to be age 62 or older. The home must be the principal residence.
You must also have a home paid in full or have substantial equity in your home without any tax liens.
Learn more about reverse mortgages by clicking here.
*The federal government sets a new minimum and maximum amounts each year, but states can set their own minimum requirements at any level between the federal limits. This information is based on the best available sources.
State Breakdown
State Partnership Program
State Tax Incentives
Federal Tax Incentives
Rate Stability Rules
Medicaid Spend Down
$2,000
Minimum Asset Allowance
$130,380
Minimum Monthly Income Allowance
$2,155
Compare with All States
Long-Term Care Throughout Florida
Miami-Fort Lauderdale-West Palm Beach
Miami–Fort Lauderdale–West Palm Beach metro area is the largest in the state and the seventh largest in the country. The average skilled nursing facility cost runs $9,885 a month. Assisted Living averages $3,350 a month. Adult Day Care Centers average $1,408 a month. Care at home, based on a 44-hour week, averages $3,482 a month.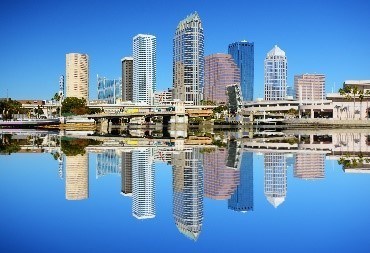 Tampa Bay is the second largest metro area in Florida. The average cost of a nursing home in Tampa runs $9,642 a month. Assisted Living facilities are averaging $3,250 a month. Adult Day Care Centers average $1,907 a month. The 44-hour week home care average is $4,096 a month.
More Locations
Major population centers in Florida include Boca Raton, Boynton Beach, Cape Coral, Clearwater, Coral Springs, Daytona Beach, Davie , Deerfield Beach, Deltona, Fort Myers, Hialeah, Hollywood, Jacksonville, Jupiter, Kissimmee, Lakeland, Largo, Melbourne, Miami Gardens, Miramar, Orlando, Palm Bay, Pembroke Pines, Pensacola, Plantation, Pompano Beach, Port St. Lucie, Sarasota, St. Petersburg, Sunrise, Tallahassee (the state capital), and West Palm Beach. Many other communities throughout Florida attract both tourists and residents.
Top Frequently Asked Questions
View more questions, or ask your own in the F.A.Q. Section.