Connecticut Long-Term Care
Specific long-term care information pertaining to Connecticut.
Important State Information
Federal Partnership Program
Under the Connecticut Partnership Program, private insurance companies competitively sell special long-term care insurance policies. These policies not only offer benefits to pay for long-term care costs, but they also offer Medicaid Asset Protection should you ever need to apply to Connecticut's Medicaid Program for assistance.
To help you plan for your financial future, the State of Connecticut has joined forces with private insurance companies to form the Connecticut Partnership for Long-Term Care.
For most people, it is unpleasant to think about needing nursing home or home care when they get older. No one is immune to this possibility. Even more unpleasant is the likelihood that you will have to sacrifice your life's savings to pay for that care -- if you don't plan ahead. The Connecticut Long-Term Care Partnership Program provides additional dollar-for-dollar asset protection so whatever your policy pays in benefits will be disregarded in the spend-down requirements for Medicaid.
Policy Example
In this example a policy pays out $650,000 in benefits when the benefits are exhausted, however, you are still living and require long-term care services. The state will disregard that same amount in the calculation for the Medicaid Long-Term Care benefit. This way you are able to keep a substantially larger amount of savings then you would otherwise be allowed to keep and still qualify for Medicaid. The Partnership Program also protects those assets after death from Medicaid estate recovery.
Reciprocity
Most states have reciprocity with other states' long-term-care partnership programs including Connecticut. This means if you move from or to Connecticut your additional partnership asset protection will be honored.
Medicaid
Long-Term Care Medicaid spend down is $1,600. A spouse's minimum asset allowance is $25,728 up to a maximum of one-half of countable assets up to $128,640. Your spouse's minimum monthly income allowance is $2,113.75 * The home equity limit is $893,000.
For more information about the Medicaid program visit www.medicaid.gov.
Products Approved in Connecticut
A variety of affordable products are approved in Connecticut for Long-Term Care planning. These include traditional plans, including partnership certified policies, short-duration plans, and asset-based "hybrid" policies.
Tax Incentives
Connecticut does not, at this time, have any state tax incentive available. However, federal tax incentives are available for some people and businesses.
*The federal government sets a new minimum and maximum amounts each year, but states can set their own minimum requirements at any level between the federal limits. This information is based on the best available sources.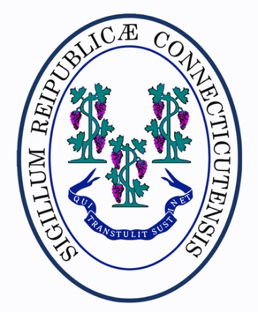 State Breakdown
State Partnership Program
State Tax Incentives
Federal Tax Incentives
Rate Stability Rules
Medicaid Spend Down
$1,600
Minimum Asset Allowance
$25,728
Minimum Monthly Income Allowance
$2,113.75
Calculate the Cost of Care in Connecticut
View the costs of Long-Term Care in your area. Use the slider below to view future costs of care services with inflation.
Connecticut Median
Long-Term Care

2019

2034

(+16 Years)

2019

2034

(+16 Years)

Homemaker Services

$50,668

$78,939

(+$29,747)

$51,257

$79,857

(+$30,093)

Home Health Aide

$54,203

$84,446

(+$31,822)

$57,738

$89,953

(+$33,897)

Adult Day Care

$22,763

$35,464

(+$13,364)

$24,638

$38,385

(+$14,465)

Assisted Living Facility

$58,092

$90,505

(+$34,105)

$73,418

$114,383

(+$43,103)

Semi-Private Room

$156,019

$243,073

(+$91,598)

$185,532

$289,053

(+$108,925)

Private Room

$169,742

$264,452

(+$99,654)

$199,254

$310,430

(+$116,980)
Long-Term Care Throughout Connecticut
Hartford
The largest metro area in the State of Connecticut is Hartford. The average skilled nursing facility cost runs $13,840 a month. Assisted Living averages $5,250 a month. Adult Day Care Centers average $1,733 a month. Care at home, based on a 44-hour week, averages $4,433 a month.
More Locations
Other population centers in Connecticut include Bridgeport, New Haven, Norwalk, Stamford, and Waterbury,