John Hancock Long-Term Care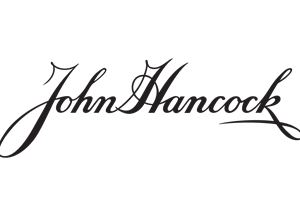 There are variations between the policy language and benefits between the many companies that offer Long-Term Care Insurance, however, the primary features and benefit choices are comparable from company to company. Differences do exist between the primary companies. When comparing long-term care insurance, you should recognize the differences between the federal employee plan and the other major companies.
Federal government employees and retirees have this product as an option with the ability to pay the premium as a payroll withholding. The Federal Long-Term Care Insurance plan is administered by John Hancock. Full underwriting at the time of application is required for all applications. Like all long-term care insurance policies, the policy is guaranteed renewable for life. The policy may never be canceled unless you fail to pay the premium. This means if you leave employment or retire your policy can leave with you as long as you continue to pay the premium.
The federal plan only offers daily benefits to pay for care. Most companies offer monthly benefits which is important because of how care at home is administered. It also does not offer shared benefits for spouses/partners nor does it offer spousal discounts.
Available features and benefits of the plan include:
Daily benefits from $50 to $450
Offers a benefit pool up to unlimited benefits
Multiple inflation options – 4% compound, 5% compound and future purchase option
90-day elimination period
Key Considerations
There are no spousal discounts available or shared spousal plans. In addition, only a daily benefit (instead of a monthly benefit) is available. The government plan has had multiple premium increases. Unlike all other available plans, the Federal Government Long-Term Care Plan administered by John Hancock does not have to ask approval with any state insurance department for rate increases. In addition, the policy is not a partnership certified plan.
Another Concern
The trigger for benefits has a big wrinkle. In addition to the requirement of your doctor certifying your need for help with two of six activities of daily living or supervision due to cognitive impairment, the policy adds the words "and we agree". This puts a federal gatekeeper approving a potential claim.
The federal long-term care plan is NOT a partnership approved policy. You can learn more about the federal/state partnership program by finding your state on the LTC NEWS MAP. You can get the current cost of long-term care services, the availability of partnership plans and tax incentives by clicking here.
Significant premium differences exist between companies for the exact same benefits. Long-Term Care Insurance premiums are calculated based on your selection of benefit levels you wish to have in place. Premium calculations are also based on your age and health at the time of application. Plus, you may qualify for discounts which might be available.
Every company has their own underwriting rules which determine insurability and rate class. An experienced Long-Term Care Insurance specialist will understand these underwriting rules when helping you select the best company and policy options.
You can find a qualified specialist who represents the major insurance companies which offer these products by clicking here.
Keep in mind, numerous state and federal regulation impact Long-Term Care Insurance. However, options and benefits do vary from company to company. Be sure to seek the assistance of a qualified Long-Term Care Specialist to compare the features, benefits, and costs of each policy.
Since your health is a primary consideration in determining your eligibility for coverage it is always best to start planning prior to retirement when health is usually better. A Long-Term Care Specialist will ask you a number of questions about your health in order to make the appropriate recommendation.
Please note: Since every company has different underwriting rules you could be eligible with one company and not another.
Because Long-Term Care Insurance is custom designed you can design the plan to fit your specific needs, concerns and budget. A specialist will help you design your plan to address your concerns. Generally, you can design almost any plan, to:
Safeguard income and savings
Protect the lifestyle of your spouse/partner
Provide options for quality care
Reduce the stress and burdens otherwise placed on family members
Give your adult children time to be family
Provide a legacy for loved ones
State variations may apply.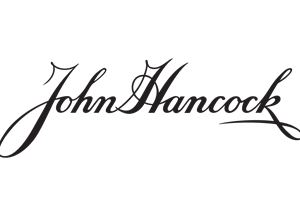 Company Details
Founded
1862
Headquarters:
Boston, Massachusetts
Products Offered
Long-Term Care Insurance
Life Insurance
Retirement/401k Services
John Hancock Life Insurance Company, U.S.A. is a Boston-based insurance company. Established April 21, 1862, it was named in honor of John Hancock, a prominent patriot.