The number of people living with dementia around the world has more than doubled between the years 1990 and 2016 according to new research. This means the total amount of people who suffer from memory loss went from an estimated 20.2 million to 43.8 million according to researchers. This impacts American families and their savings forcing many adult children to become caregivers after their parent's assets drain out.
Lead author of the research report, Dr. Cassandra Szoeke, a professor at the University of Melbourne, said, "The paper states that to support our community, we will need a larger workforce of trained health professionals as well as planning and building facilities and community-based services which support improved quality of life and function."
Read more about this research here: https://www.futurity.org/dementia-statistics-1937762/
100 million people may suffer from some form of dementia by the year 2050 according to the research. In the United States, health insurance and Medicare, including Medicare Supplements, will only pay for 100 days of skilled long-term care services. This means dementia supervision, which is required for many people who suffer from cognitive decline, is not covered. Unless a person has Long-Term Care Insurance the cost of this supervision will either come from savings and income or be provided by family members.
The Medicaid program will pay for these services but only if the person is poor or has exhausted a majority of their assets. Medicaid is the biggest payor of long-term care services and supports in the United States. This is one of many reasons why experts suggest an advance strategy be part of a family's retirement planning.
Affordable Long-Term Care Insurance is a solution for many people. These policies provide tax-free resources to pay for your choice of quality care in the setting you desire. This way you can protect your retirement funds while reducing the stress and burden that is otherwise placed on those you love.
Women still suffer more memory loss than men do. This might be due to the fact that women still enjoy more longevity.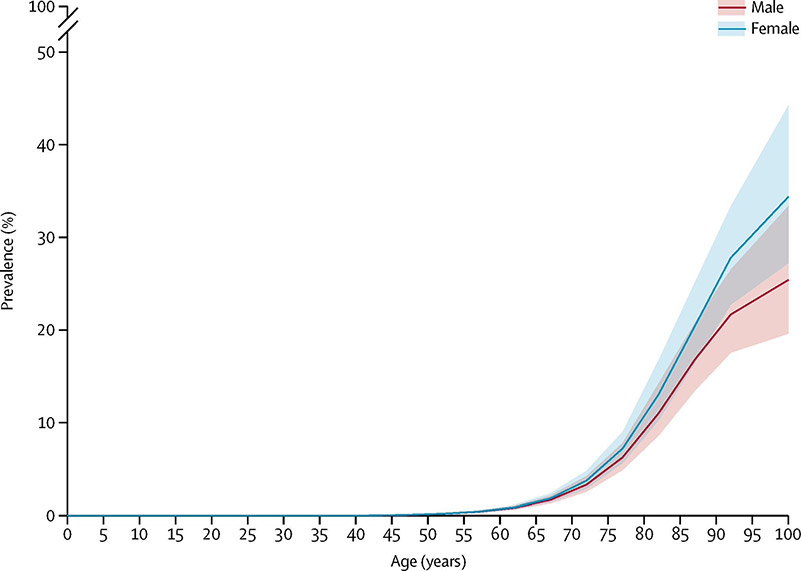 Planning needs to happen when you still enjoy fairly good health. Start your online research before you retire. You will find that Long-Term Care Insurance is very affordable and helps you get the quality care you want without depending on your family. Since you will protect your assets you and your spouse will enjoy a better quality lifestyle and you might still be able to leave a legacy.
Start be researching the current cost of long-term care services and the availability of tax incentives and partnership plans which provide additional asset protection. Find your state on the LTC NEWS MAP by clicking here. LTC NEWS can help you find a qualified LTC specialist – just click here.
Make getting older easier on those you love. Long-Term Care Insurance is easy, affordable and rate stable income and asset protection.