State Filial Responsibility Laws Getting Kid's Attention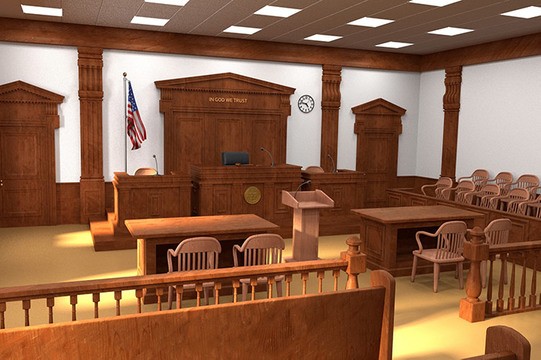 Filial responsibility laws have been around for a while. But now that American's are living longer than ever, and more require long-term care services and supports, these laws are getting a fresh look by cash strapped states. These laws impose a duty upon third parties, usually adult children, for the support of their impoverished parents or other relatives. Currently, 29 states and Puerto Rico have these laws in place.
This filial responsibility is going even further as a North Dakota nursing home recently sued the adult children for more than $43,000 in unpaid bills relating to their father's seven-month stay in the facility. They are not alone. A number of facilities are seeking legal action to recover unpaid costs citing North Dakota's "filial support" law. The statute was adopted in 1877, a decade before North Dakota became a state. Filial statutes are modeled after England's Elizabethan Poor Laws of 1601.
Read the story here: http://www.jamestownsun.com/news/government-and-politics/4478686-little-known-law-allows-nursing-homes-sue-adult-children-unpaid
Do you want your children decades from now held legally responsible for your future Long Term Health Care costs if you no longer have sufficient financial resources to pay for it yourself? Until recently, these statutes have been largely ignored. In addition to the actions in North Dakota, several recent court decisions around the country indicate that there might be renewed interest in enforcing them. Since most state budgets are under severe financial strain, a lack of a Long-Term Care plan might be placed on your loved ones.
If the legal action taken by these facilities in North Dakota become successful you will see other nursing homes, assisted living facilities and even home health agencies do the same thing. The fact is many of us will need help with activities of daily living or supervision due to memory issues like Alzheimer's. Unless you have an advance plan in place the costs will be paid out of your savings. If you have little or no assets Medicaid will pay. Health insurance and Medicare, including Medicaresupplements, will only pay for 100 days of skilled services. This means you will be responsible for these costs. If you exhaust assets and don't pay all the bill your adult children may end up being responsible
There is an easy and affordable solution. Before you retire add a Long-Term Care policy to your pre-retirement plan. Now you will have the resources to pay for your choice of quality care while protecting your savings. You won't have to ask your children to be caregivers (that won't work) and someone won't be seeking legal action against them to recover costs of care you were not able to pay.
Even if you live in a state that does not have filial responsibility laws you probably still want to avoid sending hundreds of thousands of dollars on long-term care. You probably understand that caregiving is hard on family members as well.
Planning in advance will give you and your family extra peace-of-mind. Start your research by finding the cost of long-term care in your state and the availability of tax incentives and state partnership programs which provide additional asset protection if you own a special type of Long-Term Care policy. LTC NEWS Cost of Care Map will a great resource to start with: https://www.LTCnews.com/resources/state-information.
Be sure to plan prior to retirement so you can take advantage of low premiums and even preferred health discounts. Long-Term Care Insurance might be your answer to keep your kids out of the courtroom after you're gone.