Idaho Long-Term Care
Specific long-term care information pertaining to Idaho.
Important State Information
Federal Partnership Program
The State of Idaho participates in the federal/state partnership program for long-term care. Authorized under federal law in 2005, it provides additional dollar-for-dollar asset protection if you have a qualified partnership long-term care policy. The Idaho Long-Term Care Partnership Program is a program that involves state government and private insurers. Its purpose is to encourage people to prepare for their future care needs by purchasing insurance that pays when a person requires extended care either at home or in a facility like assisted living or nursing home.
Under the Idaho Long-Term Care Partnership Program, the state will disregard the policyholder's personal assets equal to the amount paid out under a qualifying insurance policy when determining the person's eligibility for Medicaid assistance. For example, if a qualifying insurance policy pays out $250,000 in benefits to cover a person's long-term care needs, Medicaid would not count up to $250,000 of the person's assets when it determines whether the person is eligible for Medicaid assistance for long-term care costs. This means the person would be able to qualify for long-term care assistance through Medicaid without first having to spend all their personal assets on care. The protected assets will also be exempted from Estate Recovery in the amount equal to the benefits paid by the partnership policy.
Reciprocity
Most states have reciprocity with other states' long-term-care partnership programs including Idaho. This means if you move from or to Idaho your partnership asset protection follows you as well.
Medicaid
Long-Term Care Medicaid spend down is $2,000. A spouse's minimum asset allowance is a minimum of $25,728 up to a maximum of one-half of countable assets up to $128,640 . Your spouse's minimum monthly income allowance is $2,113.75. * The home equity limit is $893,000.
For more information about the Medicaid program visit www.medicaid.gov
Rate Stability Rules
In addition, Idaho consumers enjoy additional peace-of-mind as the state has adopted Long-Term Care Insurance Rate Stability Rules. These rules, developed the National Association of Insurance Commissioners, makes it much harder for an insurance company to get an approved rate increase.
Products Approved in Idaho
There are several products approved in Idaho for Long-Term Care planning. These include traditional plans, including partnership certified policies, short-duration policies, and asset-based "hybrid" plans.
Tax Incentives
There are state tax incentives available. Premiums paid for LTC insurance during the taxable year, when the LTC insurance is to be for the benefit of the taxpayer, a dependent of the taxpayer, or an employee of the taxpayer, may be deducted from taxable income to the extent that the premium is not otherwise deducted or accounted for by the taxpayer for Idaho income tax purposes. The deduction may be taken for a federally tax-qualified LTC insurance policy meeting Idaho's definition of LTC insurance. Federal tax incentives also apply.
*The federal government sets a new minimum and maximum amounts each year, but states can set their own minimum requirements at any level between the federal limits. This information is based on the best available sources.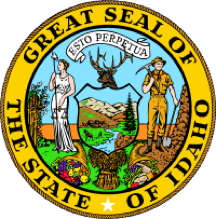 State Breakdown
State Partnership Program
State Tax Incentives
Federal Tax Incentives
Rate Stability Rules
Medicaid Spend Down
$2,000
Minimum Asset Allowance
$25,728
Minimum Monthly Income Allowance
$2,113.75
Calculate the Cost of Care in Idaho
View the costs of Long-Term Care in your area. Use the slider below to view future costs of care services with inflation.
Idaho Median
Long-Term Care

2019

2034

(+16 Years)

2019

2034

(+16 Years)

Homemaker Services

$47,133

$73,431

(+$27,671)

$47,133

$73,431

(+$27,671)

Home Health Aide

$47,133

$73,431

(+$27,671)

$47,133

$73,431

(+$27,671)

Adult Day Care

$32,136

$50,067

(+$18,867)

$32,136

$50,067

(+$18,867)

Assisted Living Facility

$42,951

$66,916

(+$25,216)

$43,260

$67,398

(+$25,398)

Semi-Private Room

$93,612

$145,844

(+$54,959)

$100,379

$156,387

(+$58,932)

Private Room

$99,439

$154,923

(+$58,380)

$111,657

$173,958

(+$65,553)
Long-Term Care Throughout Idaho
Boise
Boise is the capital of Idaho and the state's largest city. The average skilled nursing facility cost averages $9,034 a month. The average cost of an Assisted Living Facilityaverages $3,500 a month. Adult Day Care Centers average $2,600 a month. Care at home, based on a 44-hour week, averages $3,800 a month.
More Locations
Other population centers in Idaho include Caldwell, Coeur d'Alene, Idaho Falls, Lewiston, Meridian, Moscow, Nampa, Pocatello, Post Falls, Rexburg, and Twin Falls.