Winter is in full swing, and as the country braces for record low temperatures, it's expected that everyone will be gearing up to fight the chill of the cold weather months. Older people are even more affected by the cold because apart from facing common chronic diseases that come with aging, they can also be more susceptible to the winter blues.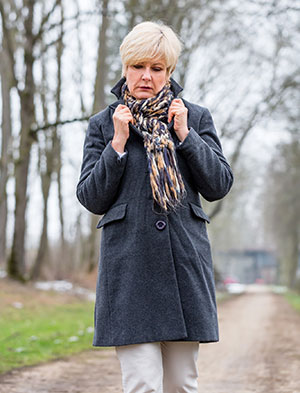 Winter sadness or Seasonal Affective Disorder (SAD) affects roughly 5% of Americans, with another 10-15% having a milder variation of this condition. You'll know if an elderly loved one is experiencing winter sadness if he shows signs of depression, has changes in appetite and cravings, is irritable, anxious, or has a difficult time falling asleep. Because SAD can last for months, it's important to help seniors chase the blues away and be healthier both physically and mentally during the winter season. Here are some fun ways to chase the winter blues away.
Take up a new hobby
It may be tempting to curl up on the couch and watch TV all day when it's cold outside, but doing something productive may be better to keep winter sadness at bay. Taking up a new hobby such as embroidery, assembling jigsaw puzzles, or coloring in adult coloring books can help you pass the time in a beneficial way as all of these activities can help to keep the mind active.
When you do things that challenge your brain, this results in better mental health and may even help to prevent dementia.
Exercise
You may not feel like going for a walk or a run when it's snowing outside, but there are other ways to stay active, keep fit, and chase the winter blues away. You can join a senior ballroom dancing class at your local community center or go for a walk in the mall. If you love to exercise, why not create a home gym so you can stay fit without breaking the bank? Try exercising along to a workout DVD, lifting light weights, or do yoga. Whatever you choose to do, make sure to be consistent and exercise at least three times a week for your physical and mental health.
Stay social
Though most people would like to hibernate when it's cold outside, maintaining your favorite social activities can help to boost your mood and keep the winter blues away. Invite your friends for a winter potluck, or meet up for coffee at a warm and cozy coffee shop. Staying social prevents you from becoming isolated and lonely during the cold winter months.
This winter, follow these tips to keep winter sadness away. Doing so enables you to stay healthy and happy during the long cold months.